Tuesday, October 18, 2022
6:00 - 9:00 P.M.
Pine Hills Country Club
Sheboygan WI, US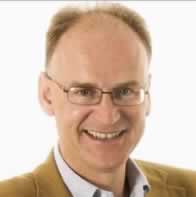 MATT RIDLEY
Matt Ridley, a British economist, has published extensively. His books have sold more than a million copies, been translated into 31 languages and won several awards. Among them are The Rational Optimist, The Evolution of Everything, Genome and his latest How Innovation Works. He has a weekly column with The Times (London) and writes regularly for the Wall Street Journal.
With BA and PHD degrees from Oxford University, Matt Ridley worked for the Economist for nine years as science editor, Washington correspondent and American editor, before becoming a self-employed writer and businessman.
As Viscount Ridley, he was elected to the House of Lords in February 2013. He served on the science and technology select committee 2014-2017.
His TED talk "When Ideas Have Sex" has garnered almost three million views.