CLARE ZEMPEL
May 10, 2022
Pine Hills Country Club
6:00 - 9:00 PM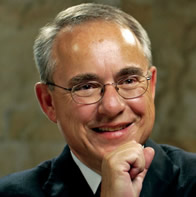 Clare Zempel is Principal of Zempel Strategic, a consulting firm focused on applied economics and financial market analysis.
Prior to founding Zempel Strategic, Zempel served as director of investment policy, chief investment strategist and chief economist for Robert W. Baird & Co. Incorporated, and as chief economist for the First Wisconsin Corporation, now U.S. Bank.
He has addressed numerous conferences and seminars in the U.S. and Canada. He has appeared on CNBC and NPR. The New York Times Magazine counts Zempel among leading business and academic economists, and Business Week listed him among the top investment strategists in the country.
Clare is a University of Chicago graduate, is a Chartered Financial Analyst and a Certified Business Economist. He is also an active member of the Board of Directors of The Economic Club of Sheboygan.
uences.