---------------------------------------------------
DISTINGUISHED SPEAKERS 2021
The Economic Club of Sheboygan hosts four speakers in a calendar year. The information to the right reflects the list of speakers for the club's calendar year and holds additional information about the speaker and the topic they'll be speaking about.
Members must login in order to take full advantage of the features on this page.
---------------------------------------------------
JOHN LIST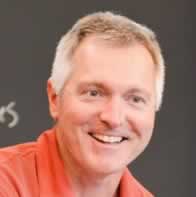 John List is the Kenneth C. Griffin Distinguished Service Professor of Economics at the University of Chicago and concurrently he is also the John Mitchell Professor of Economics at The Australian National University. At the turn of the century he also taught at the universities of Maryland, Arizona and Central Florida. His PhD degree is from the University of Wyoming but has a B.S. from University of Wisconsin- Stevens Point.
John has recently been named as the first Chief Economist at Walmart. Previously he had similar positions at both Uber and Lyft.
His main interest is in behavioral economics and specifically in the area of field experiments to explore and understand economic issues. He is a very practical economist. He published most recently "The Voltage Effect", covering how to identify which ideas are most valuable to a company. He also wrote the book "The Why Axis" with Uri Gneezy.
Thursday, September 29, 2022
6:00 - 9:00 P.M.
Pine Hills Country Club
Sheboygan
Sheboygan WI, US
MATT RIDLEY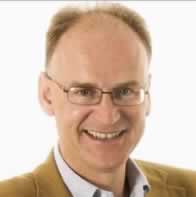 Matt Ridley, a British economist, has published extensively. His books have sold more than a million copies, been translated into 31 languages and won several awards. Among them are The Rational Optimist, The Evolution of Everything, Genome and his latest How Innovation Works. He has a weekly column with The Times (London) and writes regularly for the Wall Street Journal.
With BA and PHD degrees from Oxford University, Matt Ridley worked for the Economist for nine years as science editor, Washington correspondent and American editor, before becoming a self-employed writer and businessman.
As Viscount Ridley, he was elected to the House of Lords in February 2013. He served on the science and technology select committee 2014-2017.
His TED talk "When Ideas Have Sex" has garnered almost three million views.
Tuesday, October 18, 2022
6:00 - 9:00 P.M.
Pine Hills Country Club
Sheboygan
Sheboygan WI, US